Chuwi's sales in the first half of 2021 continued to grow, and distributors in Chile, Peru, South Africa, and the Philippines won the 2021H1 Quality Agent Award.
Thanks to the growing demand of the global PC market, the global tablet market has maintained growth for five consecutive quarters. In the first half of 2021, Chuwi Inovation's sales have continued to grow, laying a solid foundation for achieving the full-year goal of 2021.
In the first half of 2021, Chuwi Innovation made full efforts in new product iteration, sales and operation team building, brand promotion, foreign trade promotion, cross-border e-commerce, emerging market development, supply chain procurement, and so on. For the global market sales service capacity is further enhanced, global sales shipments continue to grow at a high speed. Chuwi gives full play to the competitive advantages of PC products in terms of price, performance-to-price ratio, and services, and relies on the efforts of local dealers to develop, rapidly increasing its market share in many developing countries and making great progress in emerging markets.
In the Global Dealer Competition in the first half of 2021, the winners of the 2021H1CHUWI Quality Agent Award are:
Chile CHUWI brand general agent
Peru CHUWI brand general agent
South Africa CHUWI brand general agent
The agents with the most potential for 2021H1CHUWI are:
Philippines CHUWI brand general agent
Special honor trophies are given as encouragement!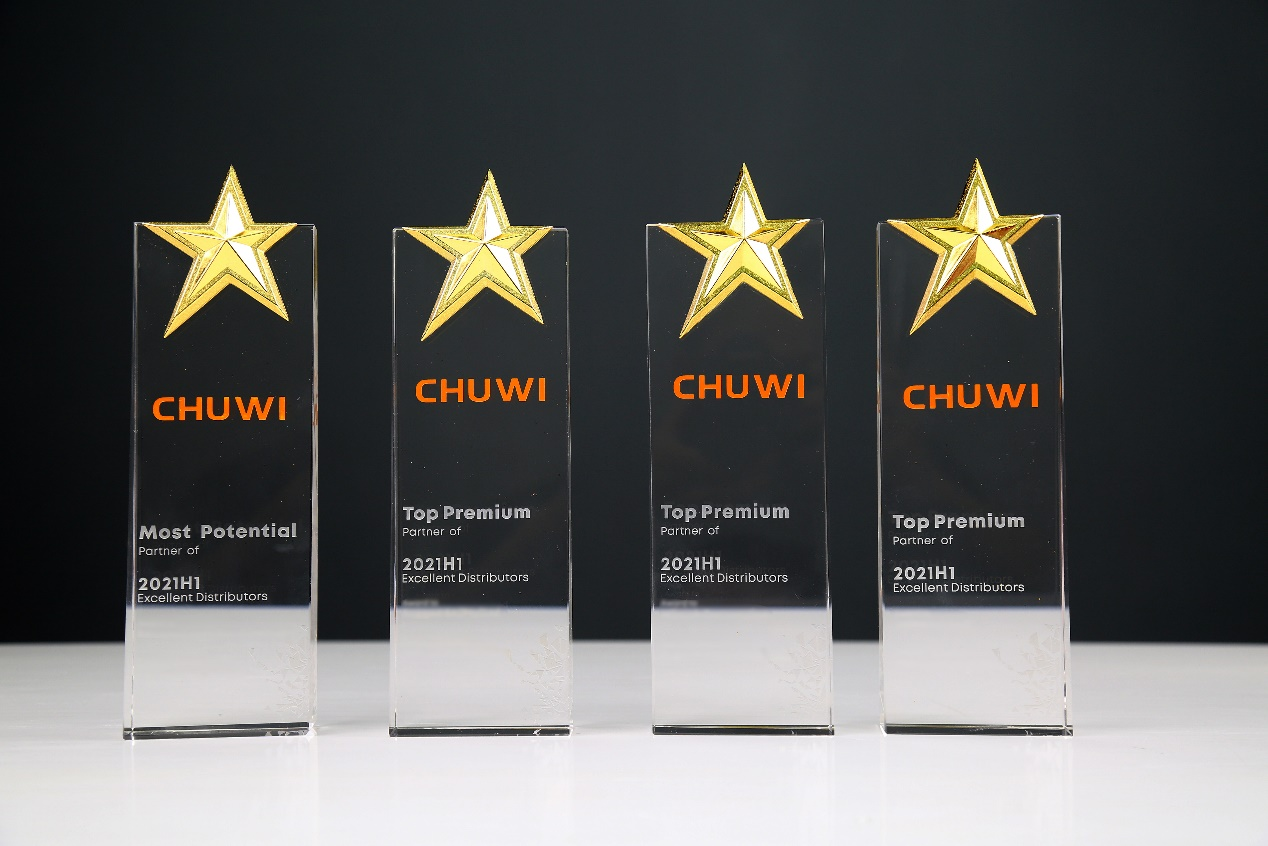 Chuwi will continue to ensure stable supply and reliable quality in the second half of 2021 while making every effort to do a good job in all aspects of dealer services. Chuwi will continue to cultivate a distribution network in emerging markets, serve consumer satisfaction, and accumulate competitiveness for brands and dealers in the long-term future.