Chuwi's New Pocket Laptop MiniBook X With Hole-punch display + YOGA Mode
Following the launch of MiniBook in May and its instant popularity, Chuwi is set to launch its newly optimized and comprehensively upgraded version of the MiniBook: MiniBook X. Based on the buzz it's already generating, it looks like the MiniBook line is about to get a lot more popular. Let's take a look at what it has to offer: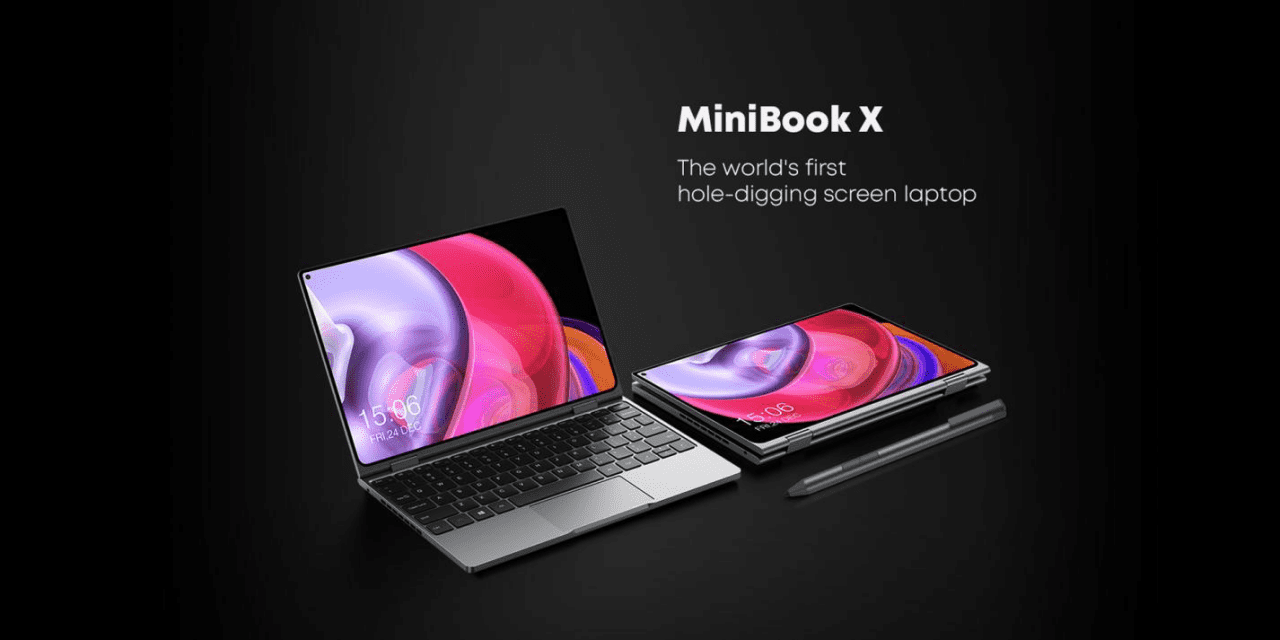 ● 10.8" Hole-punch Display, 16:10 Aspect Ratio
● 360° YOGA Mode, NoteBook & Tablet 2-in-1
● Intel 11th N5100 Processor+Intel UHD Graphics
● 2K Retina Super Clear Full Screen
● 12GB LPDDR4X RAM+512GB SSD ROM
● Full-featured Type-C Interface, Support 45W PD 2.0 Fast Charge
● 5MP HD Front Camera
● Bezel-Less Full-Sized Keyboard
Product renderings and hardware specs demonstrate the new configuration and R&D work that's gone into the MiniBook X's Hole-punch Display, new Yoga Mode, and blazing fast processing power.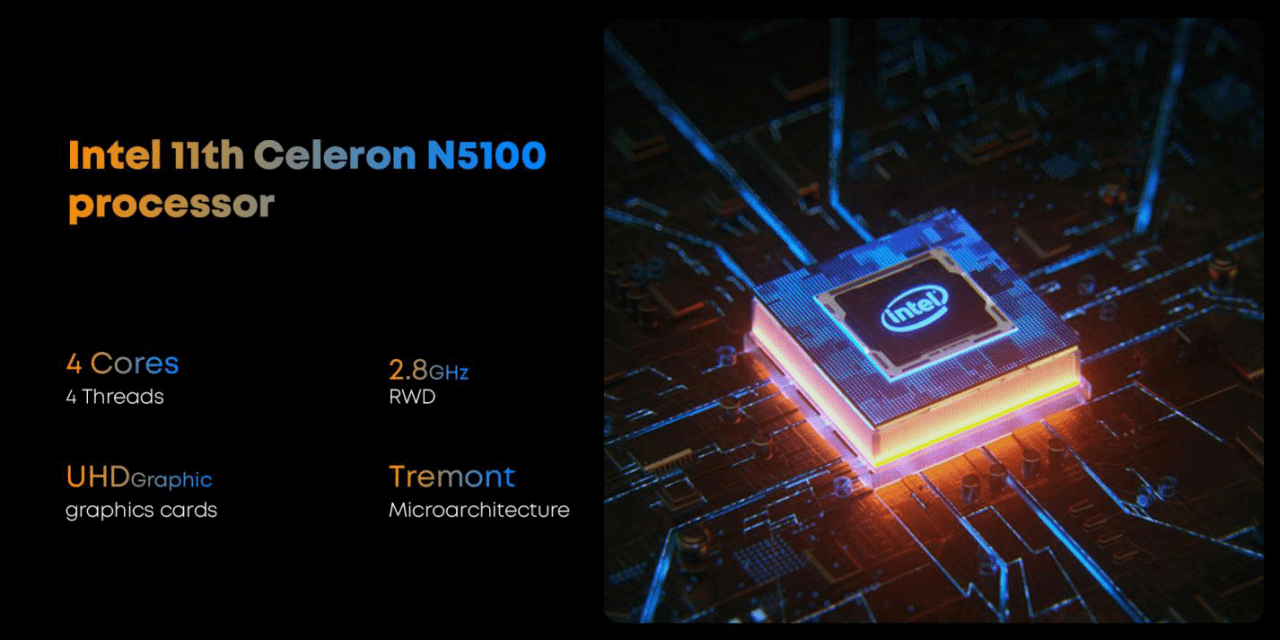 MiniBook X comes loaded with the latest generation Intel 11th Celeron N5100 processor, including 10nm process technology, quad-core and four threads, new Tremont microarchitecture, and a 10W thermal power consumption design that ups the power while lowering the consumption. MiniBook X handles document editing, basic video production, and modern gaming with increased efficiency, while next-gen Intel UHD Graphics makes it easy to decode 4K video and fluidly handle online games.
As an enhanced and upgraded version of MiniBook, MiniBook X introduces a 10.8-inch hole-punch display with 2K retina resolution, 90% screen-to-body ratio and a 16:10 aspect ratio for a shockingly immersive viewing experience. Chuwi has also added YOGA Mode to MiniBook X, giving it the 2-in1 functionality of both a laptop and tablet and the ability to switch back and forth as needed quickly.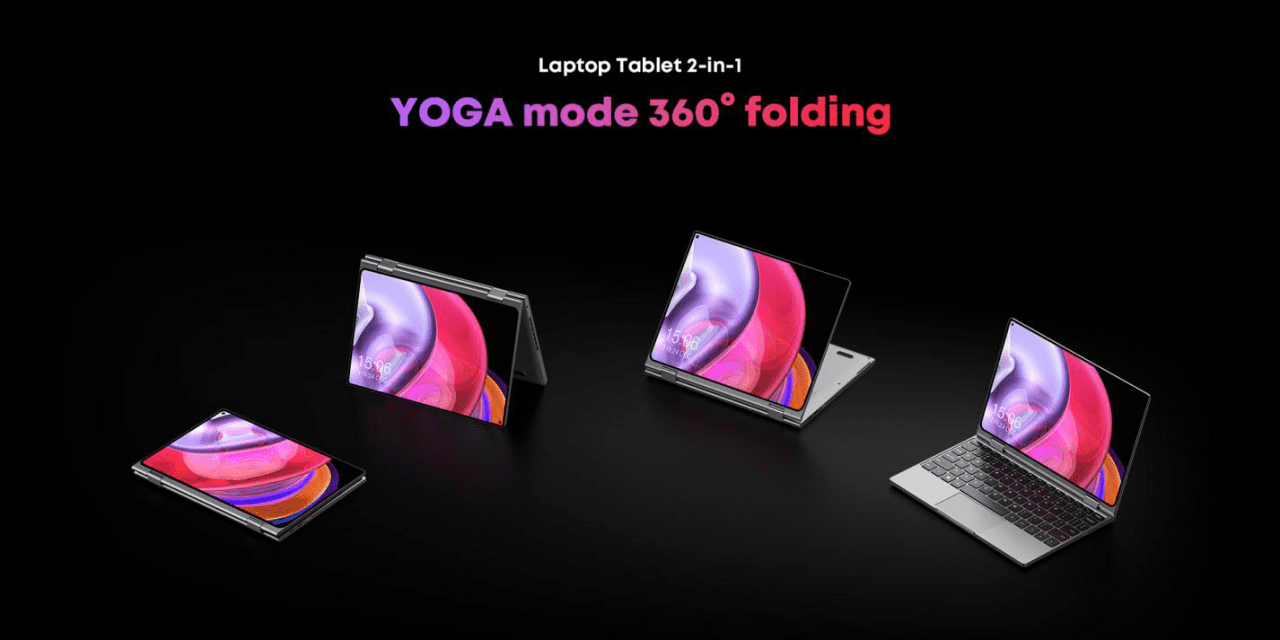 Great LPDDR4X 12GB memory + 512GB high-speed SSD storage means MiniBook X can boot up in seconds, get to work faster, and multitask without breaking a sweat. It also comes standard with a full-featured Type-C interface and supports 45W PD 2.0 fast charging and video, audio, and data transmission.
With new features like its hole-punch display, Yoga Mode, and other great specs, MiniBook X is primed to expand on MiniBook's popularity and take ultra-thin, ultra-powerful UMPC's to the next level. At an estimated price of around $599, MiniBoox X will soon be offered only on Chuwi's official site. For more information and updates, please keep an eye on Chuwi official website.
Chuwi has a mission to be the world's leading technology partner for customised Laptop,tablet PC,mini PC experiences with uncompromised quality, stability, support, and performance.
What is a UMPC?
Ultra-mobile PC (UMPC) is a hand-held computing device capable of running a Windows operating system. A UMPC is larger than a personal digital assistant (PDA) but smaller than a laptop. Microsoft and Intel created a design specification for the UMPC in a project called Origami.
According to Microsoft, although the exact specifications may vary by manufacturer, the baseline specifications for an ultra-mobile PC are as follows:
· Screen size: 5-7 inches.
· Screen resolution: minimum 800 × 480 resolution.
· Weight: less than 2 pounds.
· Display orientation: landscape or portrait.
· Input methods: Touch screen or stylus.
· Optional: add on Bluetooth or USB based keyboard .
· Operating system: Windows Vista Home Premium, Windows Vista Enterprise, Windows Vista Business, or Windows Vista Ultimate.
· Network connectivity: Wi-Fi, Bluetooth, Ethernet, 3G and EVDO.
· Battery life: 2.5 hours or more.
· Processor: Intel Celeron M, Intel Pentium M, or VIA C7-M.
· Storage: 30 gigabyte hard disk drive or larger.
Because design specifications often overlap for hand-held computing devices, a UMPC might also be referred to in marketing literature by a variety of names including subnotebook, ultraportable, mini-laptop, MID or mini-notebook.