Chuwi launches the HiPad XPro, the best budget tablet under $150
The classic Chuwi HiPad X has an upgraded version, officially named the HiPad XPro.Tipsters have just revealed that the follow-up with Chuwi HiPad XPro is expected to debut in January 2023. So what are the specs tipped out to be? These should include a 10.5-inch bigger screen than its 10.1-inch predecessor, Quad speakers upgraded from dual speakers, 6GB RAM&128GB ROM & up to 1TB Max TF expandable memory storage or 8MP+13MP cameras. All play an essential role in the tablet's entertainment, work, and study purposes.
1、The 10.5-inch bigger screen of Chuwi HiPad XPro is upgraded from the 10.1-inch of the predecessor.
The Chuwi HiPad XPro will have an all-metal body material simple design style. Tablet comes equipped with a 10.5-inch 1920 * 1200 HD screen, bigger than the 10.1-inch display of its predecessor. Chuwi HiPad XPro is suitable for pleasurable watching TV series or Youtube videos, playing exciting games, or even for online business videos.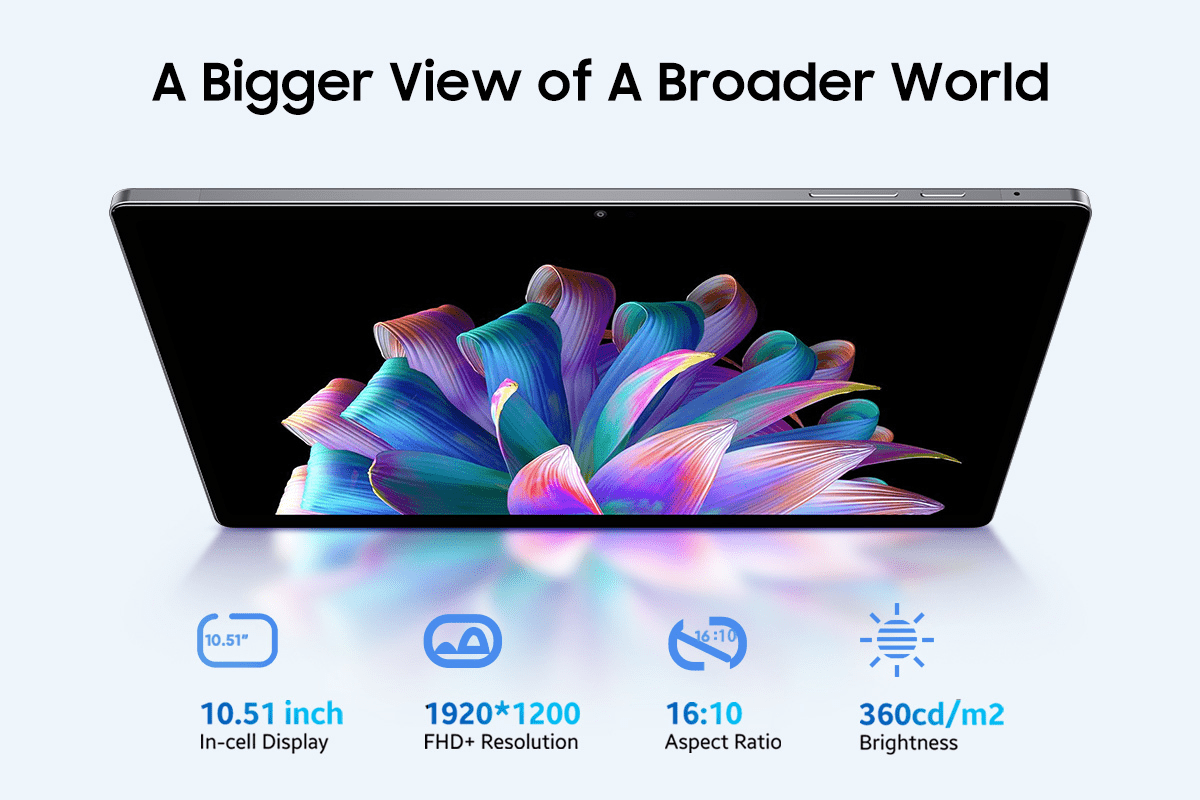 2、Lighter, thinner and more portable.
HiPad XPro light as 500g and with a thickness of only 7mm,HiPad XPro light at 500g and with a thickness of only 7mm, has Much better grip and portability than its predecessor.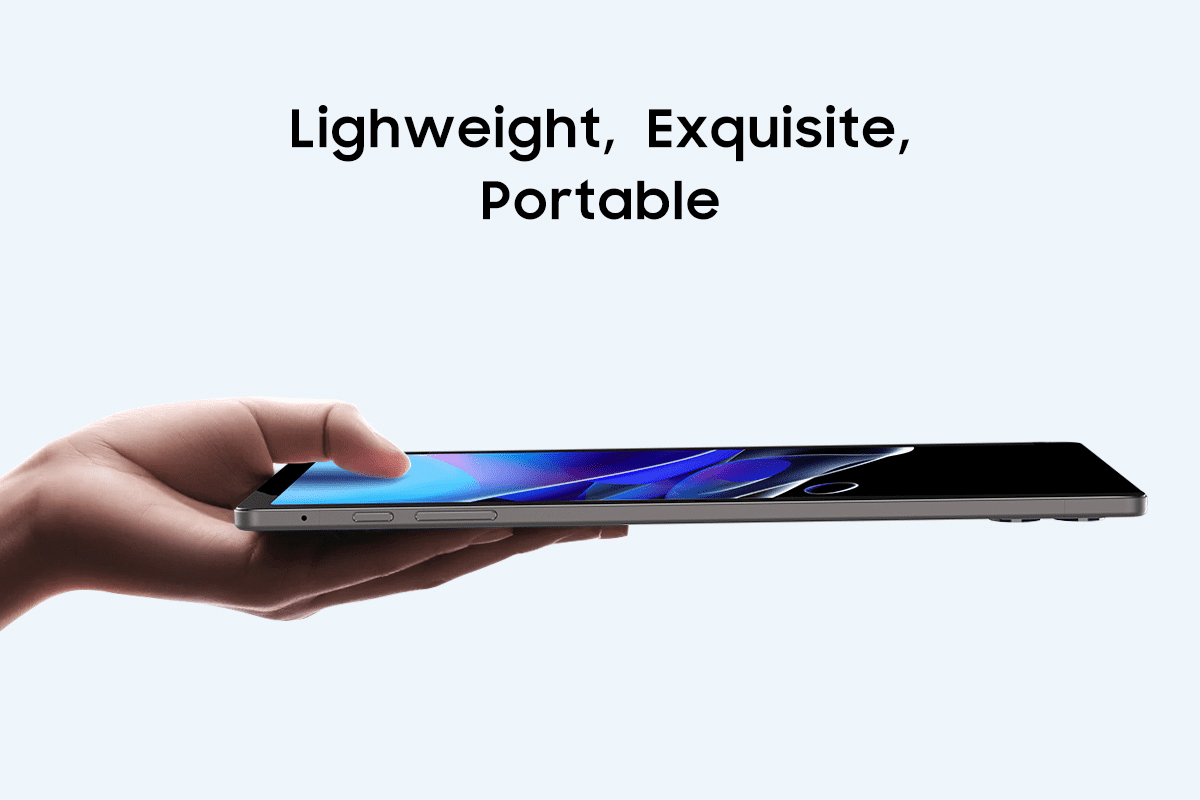 3、Quad speakers upgraded from dual speakers
Compared to dual box speakers, Chuwi HiPad XPro brings ultimate enjoyment of a sense of technology. Quad speakers extract as much enriching detail from your music as possible with clear high and low-frequency division, allowing you to enjoy immersive, cinematic surround sound from the comfort of your home.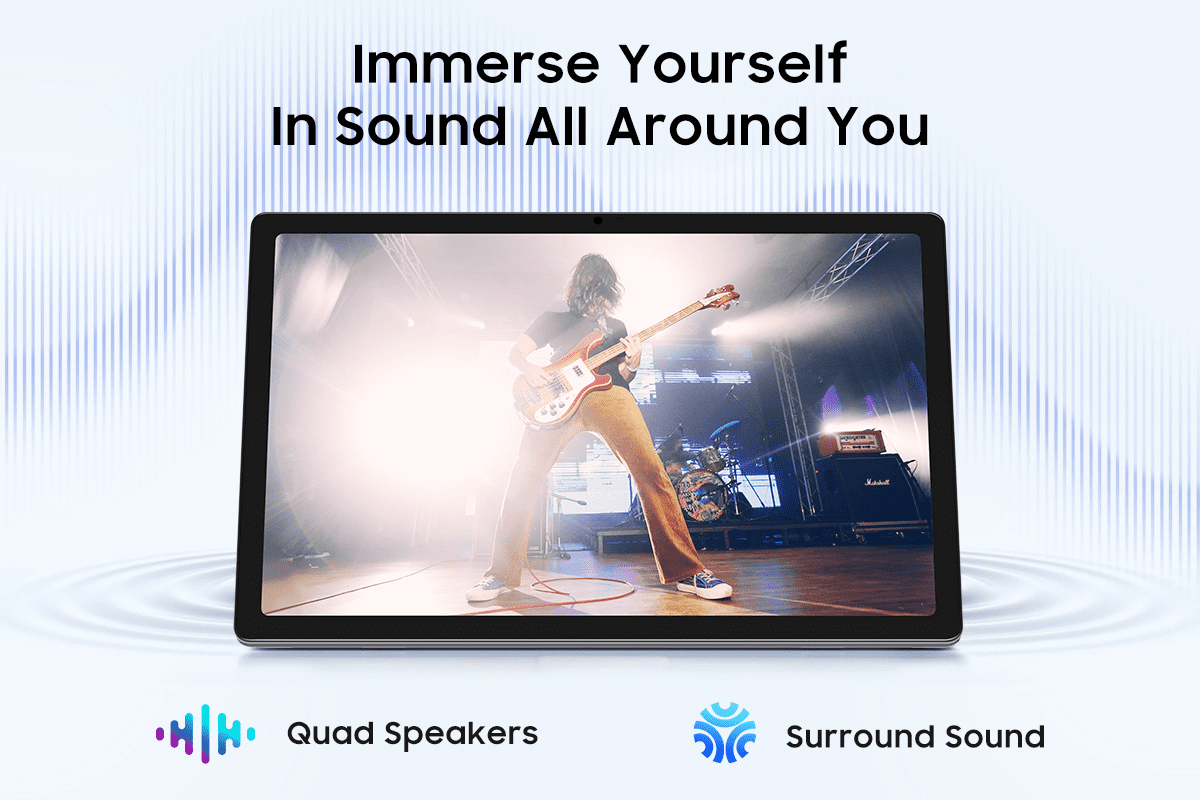 4、Widevine L1 support 1080P of DISNEY+, Amazon PRIME VIDEO, HULU
With widevine L1, HiPad Max allows the streaming of 1080p or higher definition content for cinematic viewing experiences. We are enabling you to enjoy 1080p ultra-clear cinema-level video and films right on your lap—no need to buy a ticket for the movie theater, saving money and without any space limitation.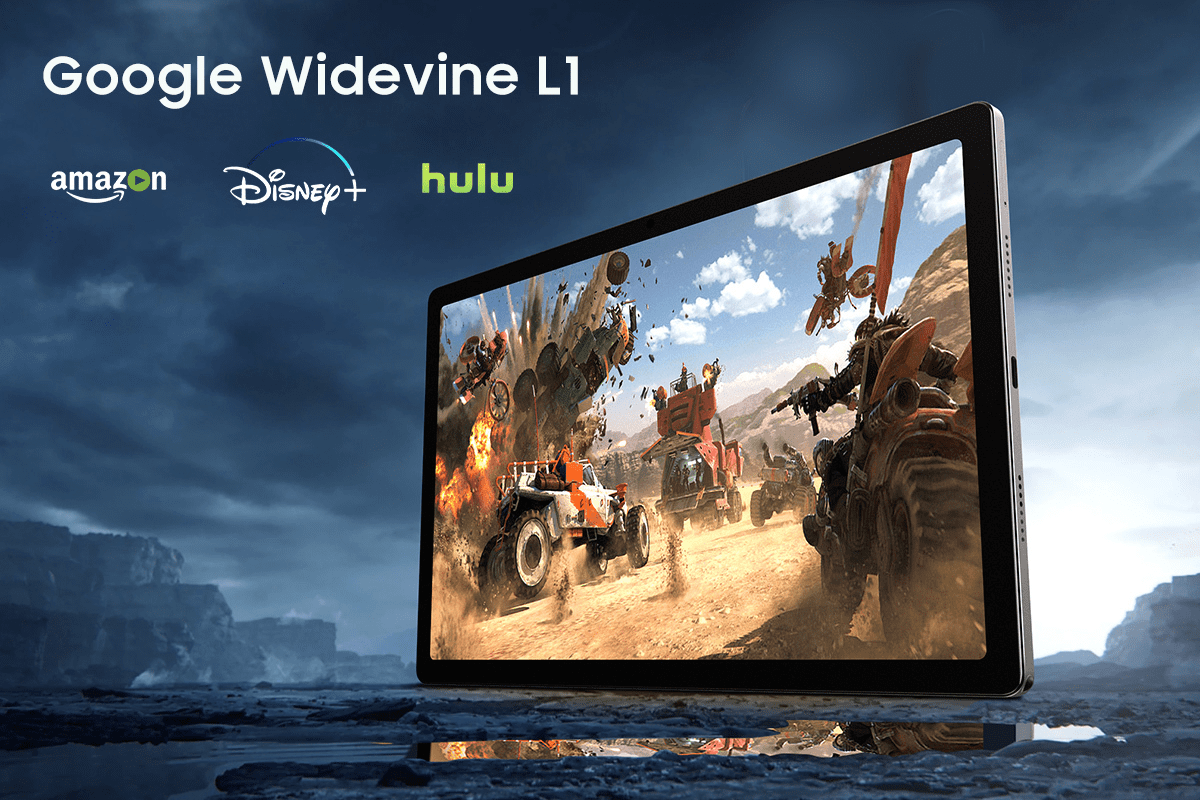 5、The latest Android 12.0 OS
Android 12.0 OS with better multitasking support, redesigned widgets, and other optimizations that capitalize on additional screen real estate. Its main aim is to make multitasking easier on big-screen Android tablet by introducing a taskbar.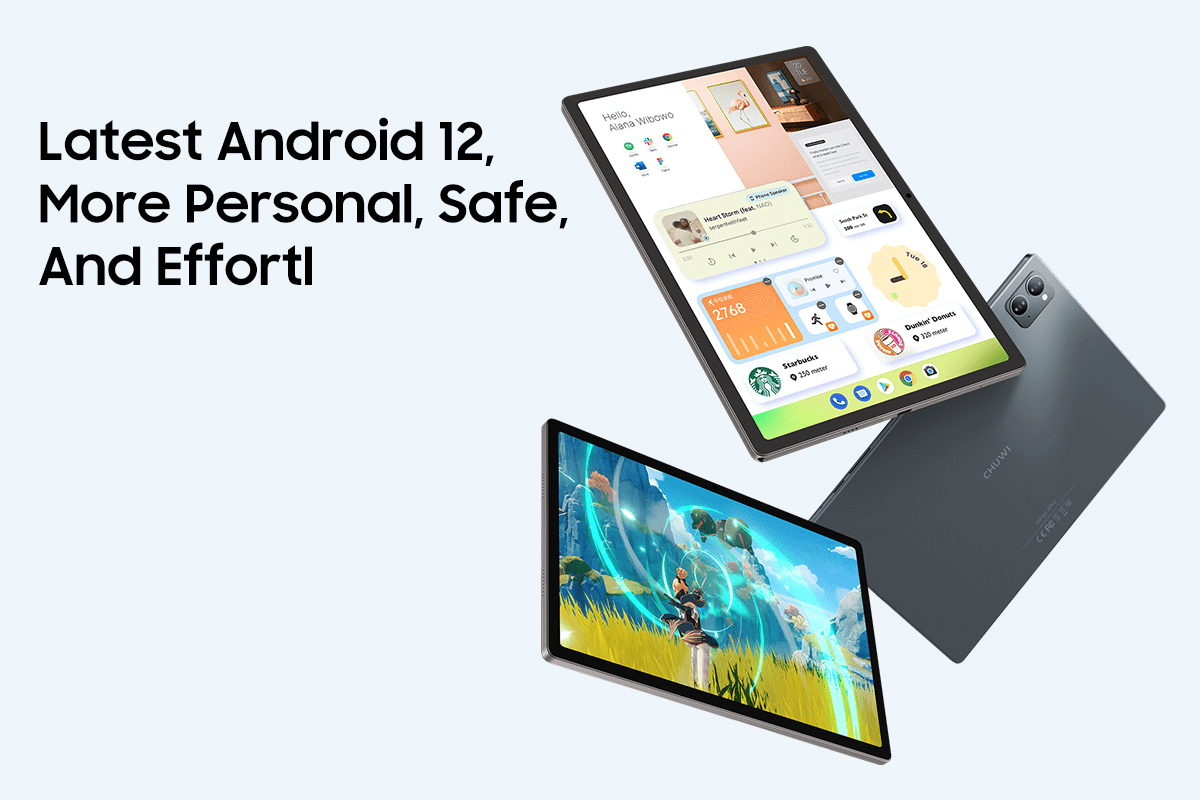 6、Dual rear cameras + HD front camera
Equipped dual camera with 13MP ultra-clear camera and 0.3MP depth camera,HiPad XPro can easily handle various shooting scenarios and make your work more vivid.With a 8MP front camera,it is effortless to make video calls, selfies, face id unlock,and record the wonderful moments in life. Stay connected to the important people in your life.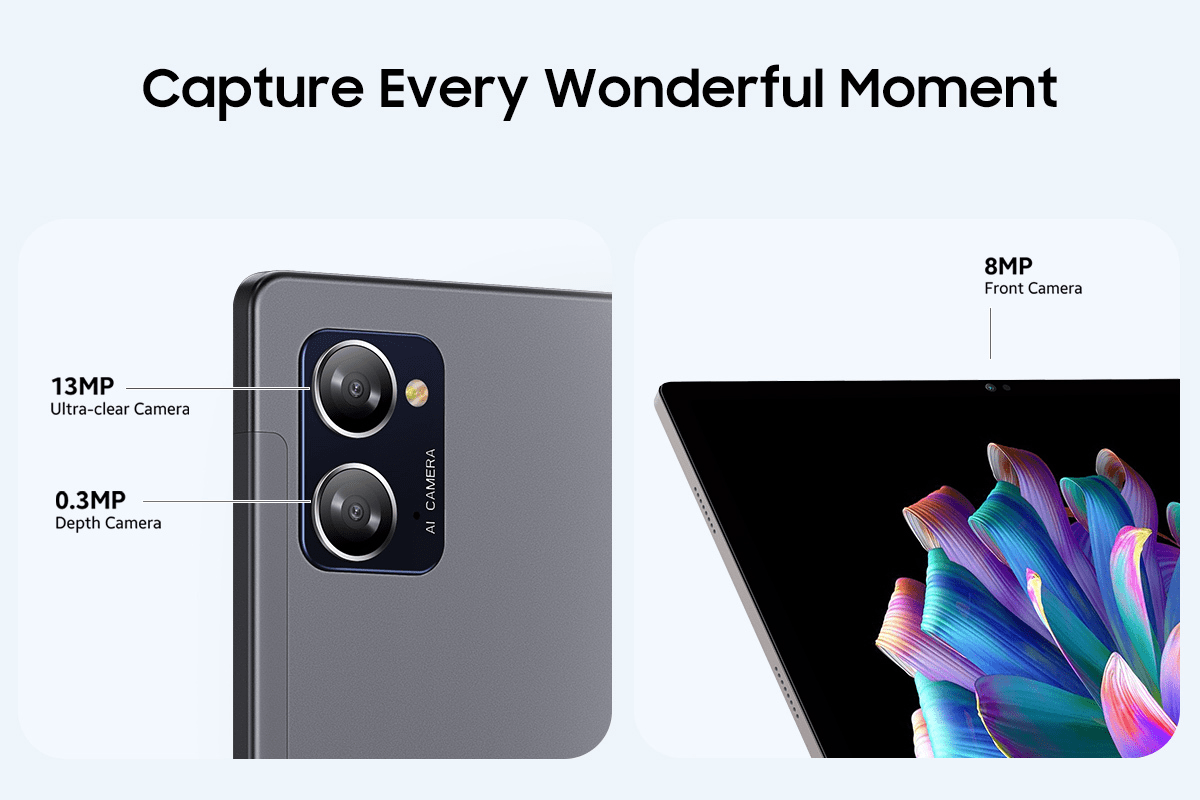 7、Powerful hardware configuration
HiPad XPro is powered by the leading-edge octa-core dual 4G chipset. And the high performance T616 (UMS512) is designed with 2*A75 @1.8GHz , 5 *[email protected] cores. Which enables you to enjoy upgrading from the outside to the inside. 6GB ram running apps faster no matter what you are enjoying. For storage capacity, HiPad XPro will likely come with 128GB ROM and up to 1TB TF support to offer enormous space for digital recording or heavy workload.
And HiPad XPro selling price will be just $149,making it a highly desirable tablet with its budget for most users. Especially when compared to other tablets. It's to go public soon, so stay tuned. And keep an eye on the Chuwi official website.