CoreBox X
Powerful Core i7 mini-workstation
2L miniature body to go anywhere
CoreBox X is constructed of an aluminum-magnesium polycarbonate alloy.
Its 6 x 6-inch case is 20% the size of traditional workstations,
meaning it can be carried in a bag and fit anywhere in an office.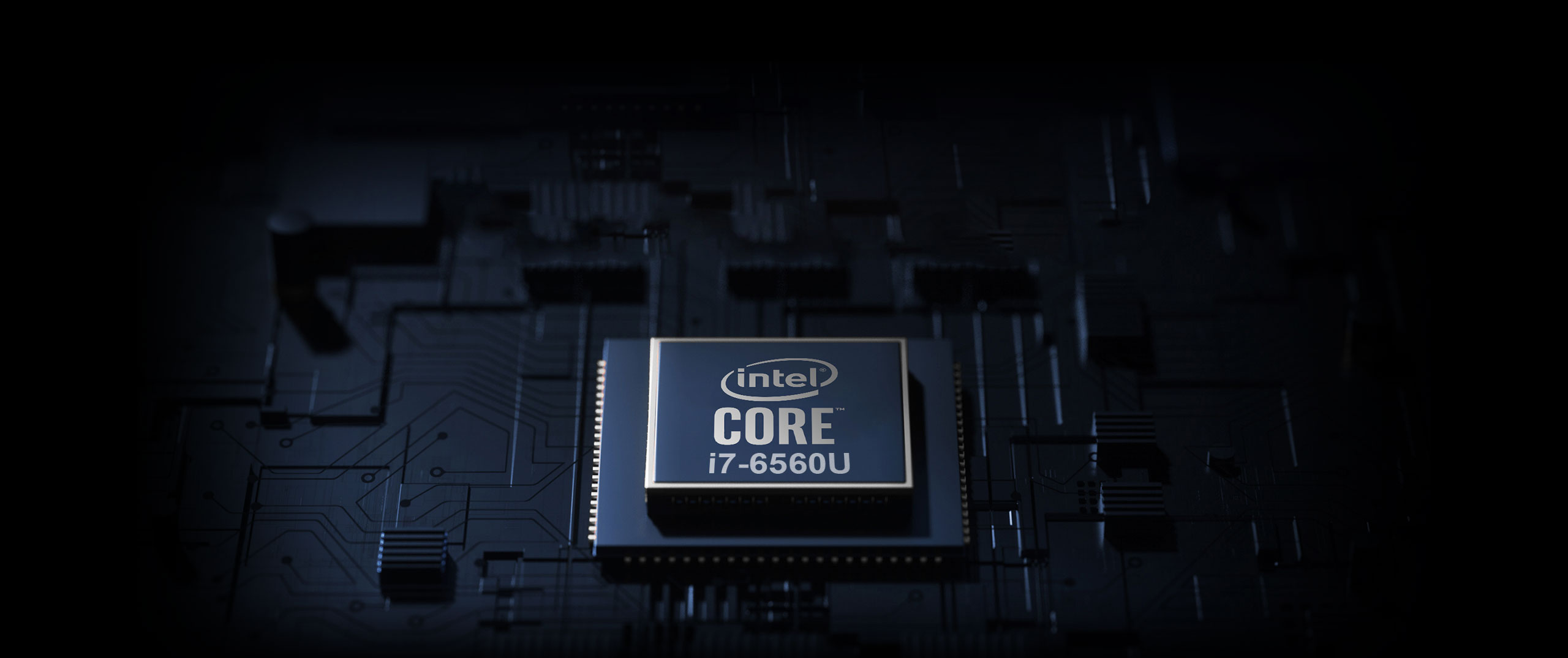 Core i7, workstation-level performance
Weighs less than 5 lbs but features a powerful Core i7, dual-core, quad-thread, 3.2ghz
processor for workstation performance to run powerful programs such as heavy design software
and office suites.
Core i7
Turbo 3.2GHz
Dual-core Quad-thread
Hard decoding 4K
video with two screens output
Intel's Iris 540 Graphics card hard-decodes 4K high bitrate ultra-HD video smoothly,
while its HDMI and DP interface to support two monitors output, including being able .
To transmit a 4K signal at 60Hz.
Iris 540 Graphics
4K Hard Decoding
Task switching in seconds
8GB memory and 256GB SSD meets the needs of everyday use while
SO-DIIMM memory expands dual-channel memory to improve load
space and provide effortless functionality.
8GB
LPDDR3
256GB
SATA SSD
SO-DIMM expands
dual- channel
Always online with light speed daul frequency WiFi
CoreBox X adopts Intel's AC 7265 wireless modem supporting 2.4G/5G wireless
connections. 5G has a bandwidth of up to 867Mbps and a dual-port RJ45 Gigabit network
to transmit at top speeds regardless of wired or wireless connections
Intel AC 7265
2.4G/5G
Up to 867Mbps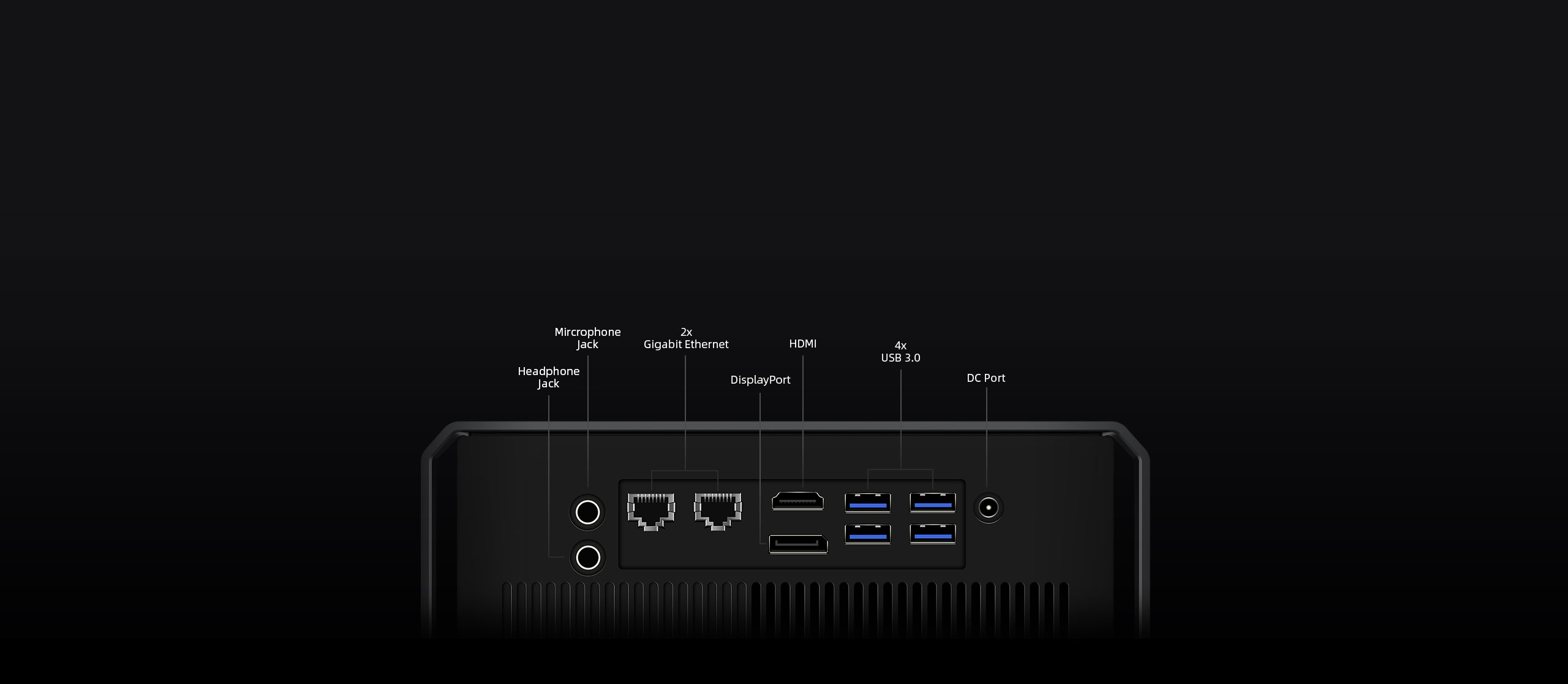 Dual RJ45 interface to meet all needs
Dual RJ45 gigabit network ports can be used to
set up soft routing, family NAS, and for other practical purposes. For audio and
video, HDMI and DP interfaces support 4K
ultra-HD picture quality and include headphone, microphone
and other connection inputs for multiple needs
Multi-system support, multi-purpose
Pre-installed Windows 10 operating system runs Microsoft Office Suite in a flash
and supports a vast library of games, videos and audio resources.
CoreBox X also supports the Linux system for powerful software development,
server construction, and large usage needs.