Great Performance, Great Engine
Intel New-generation Cherry Trail Processor, Stepping into the Era of 14 nm
CHUWI Hi10 adopts Intel's 2016 new-generation CPU, Intel X5 Cherry Trail Z8350 CPU, 1.44 GHz, stepping into the era of 14nm Comparing with the 22 nm
for the last generation processor, it enhances the performance by 50%. Intel provides Hi10 with turbo boost, which combines function with performance.
Eighth Generation HD GPU
The Performance of the GPU is Enhanced for a Smooth Gaming Experience
Hi10 is equipped with Intel's HD Graphics, *the eighth generation graphics and 12 EU cores. The performance is twice as great as the seventh generation graphics.
and includes 4G RAM, play games like "League of Legends", "Cross Fire" and "World of Warcraft" smoothly.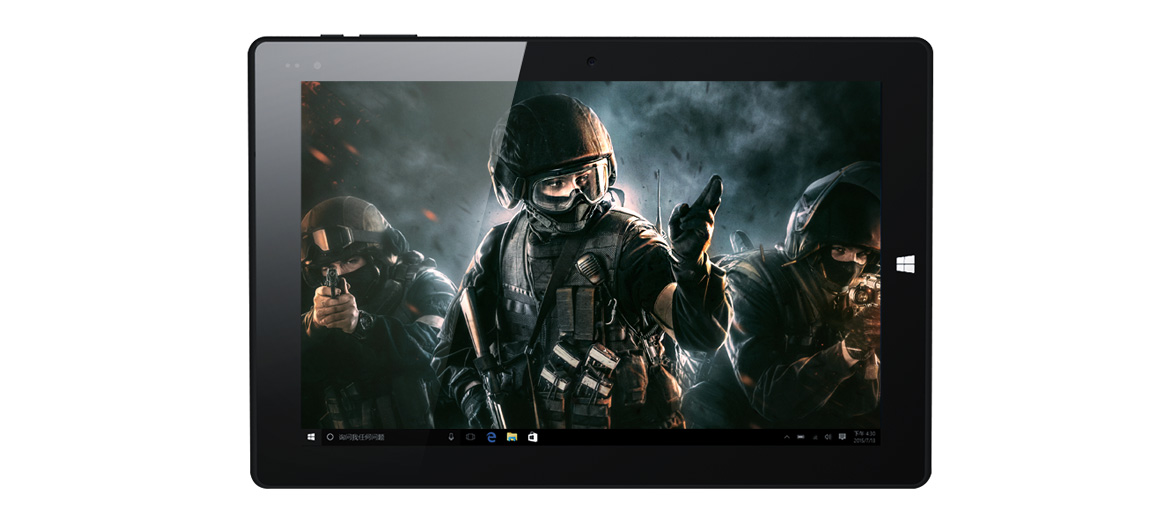 Multiple Ports: full sized 3.0
Hi10 has 2 full size USB ports, including one advanced USB 3.0 high-speed port. so you can power your phone and use a portable Hard Drive
There also is a port for micro USB and HDMI, and our upgraded third-generation docking keyboard.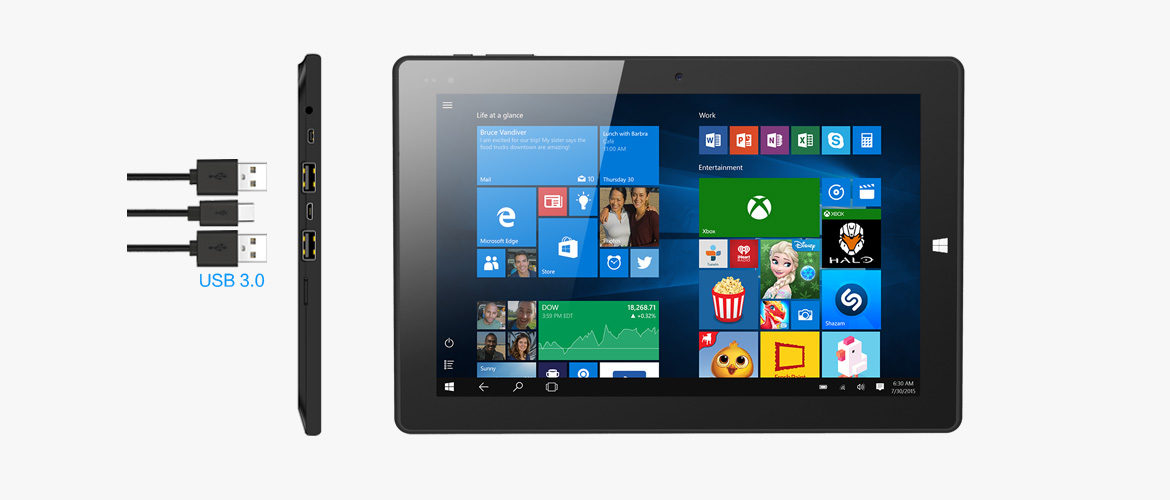 10.1 Inch IPS Retina Screen
Hi10 is equipped with a 10.1 inch screen 224pp pixel density allowing a HD+ resolution of 1920x1200. liquid crystal display technique makes the color stand out.
The 400 lumens allows for clear visibility even in direct sunlight. featuring 10 fingers touch screen with its high sensitivity allows touch navigation to be simple and intuitive.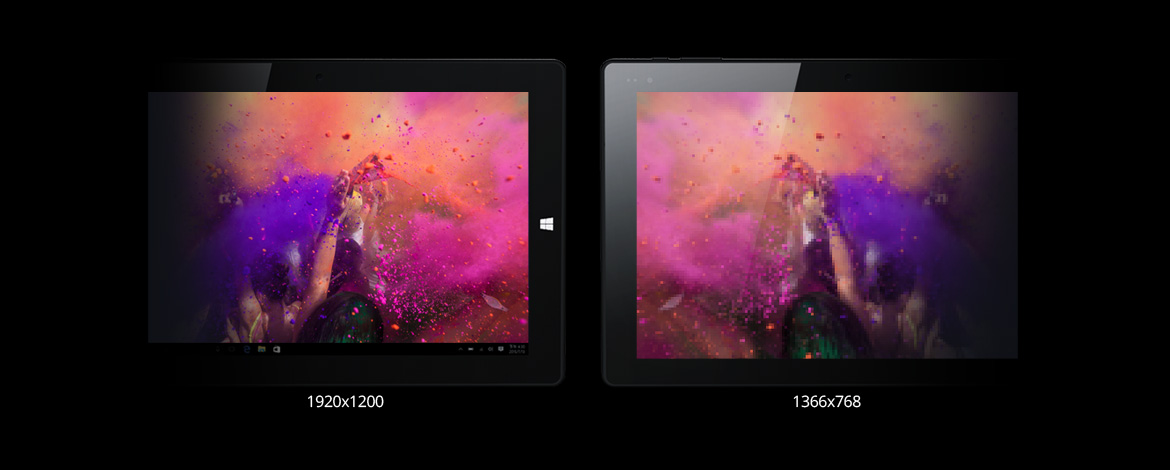 The Power of Windows 10
Hi10 comes with Windows 10 featuring the NEW Edge browser (with extensions and web notations) Cortana the Smart AI by Micorosoft, virtual desktop, and the new
Windows store for games, apps, music and movies. with Bluetooth you can get work done with mouse and keyboard, or play with the Xbox one controller.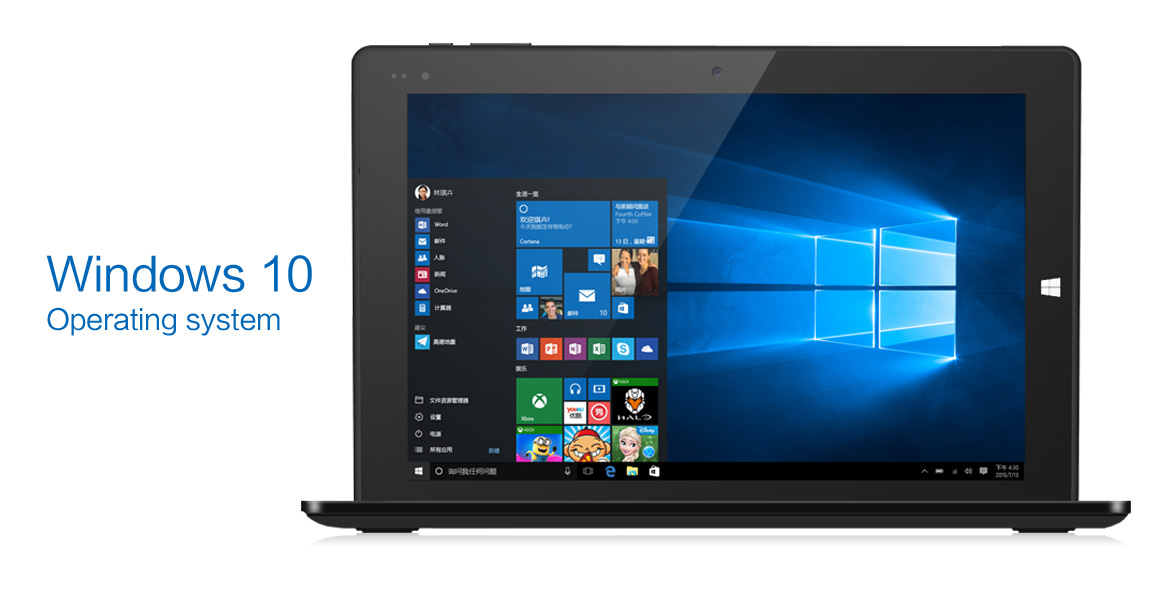 The Design for Tablet and Keyboard is inspired by Ultrabooks
The design for tablet and CHUWI rotating shaft keyboard is delicate. When you use the rotating shaft keyboard, Hi10 becomes the Ultrabook.
Some people will not be aware that it is a tablet. The unibody design makes the tablet combo successful.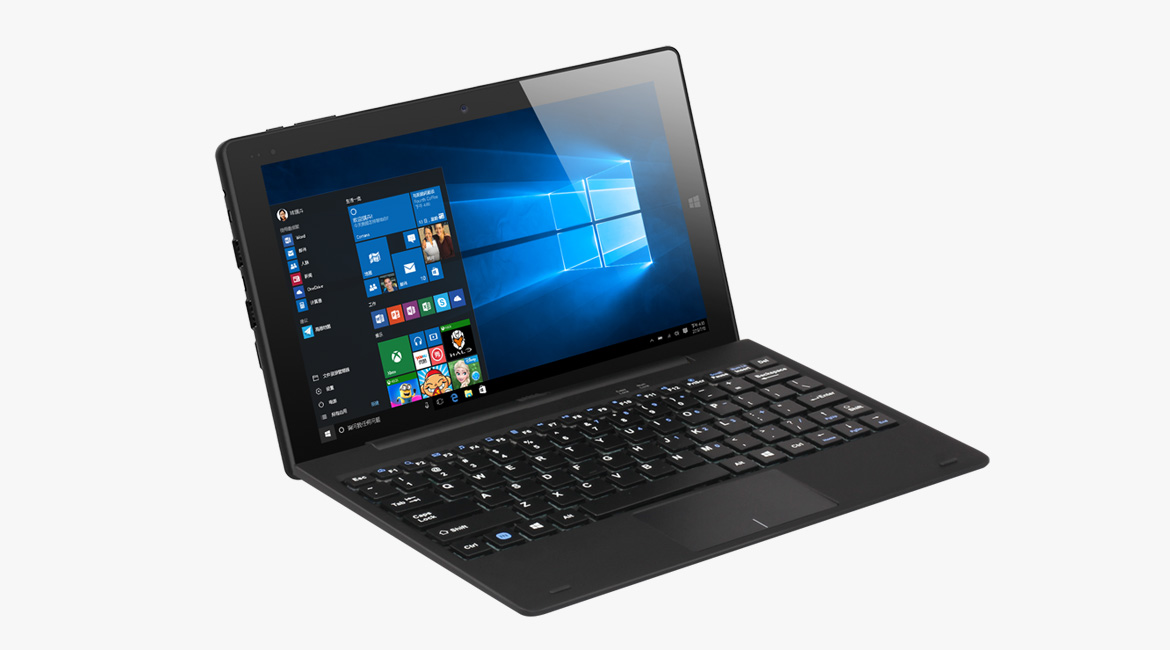 Intelligent Battery Management
The built-in lithium battery, charges with a 10% faster time than laptops.
With the low power consumption of the 14nm processor, the battery life is about 8 hours. It's also light and convenient.