Ultra-thin, Light and All-Metal Body
All-metal unibody and 8.5mm ultra-thin bezel with CNC techniques endow the tablet with exquisiteness and simplicity
550g weight endows the tablet with lightness and comfort .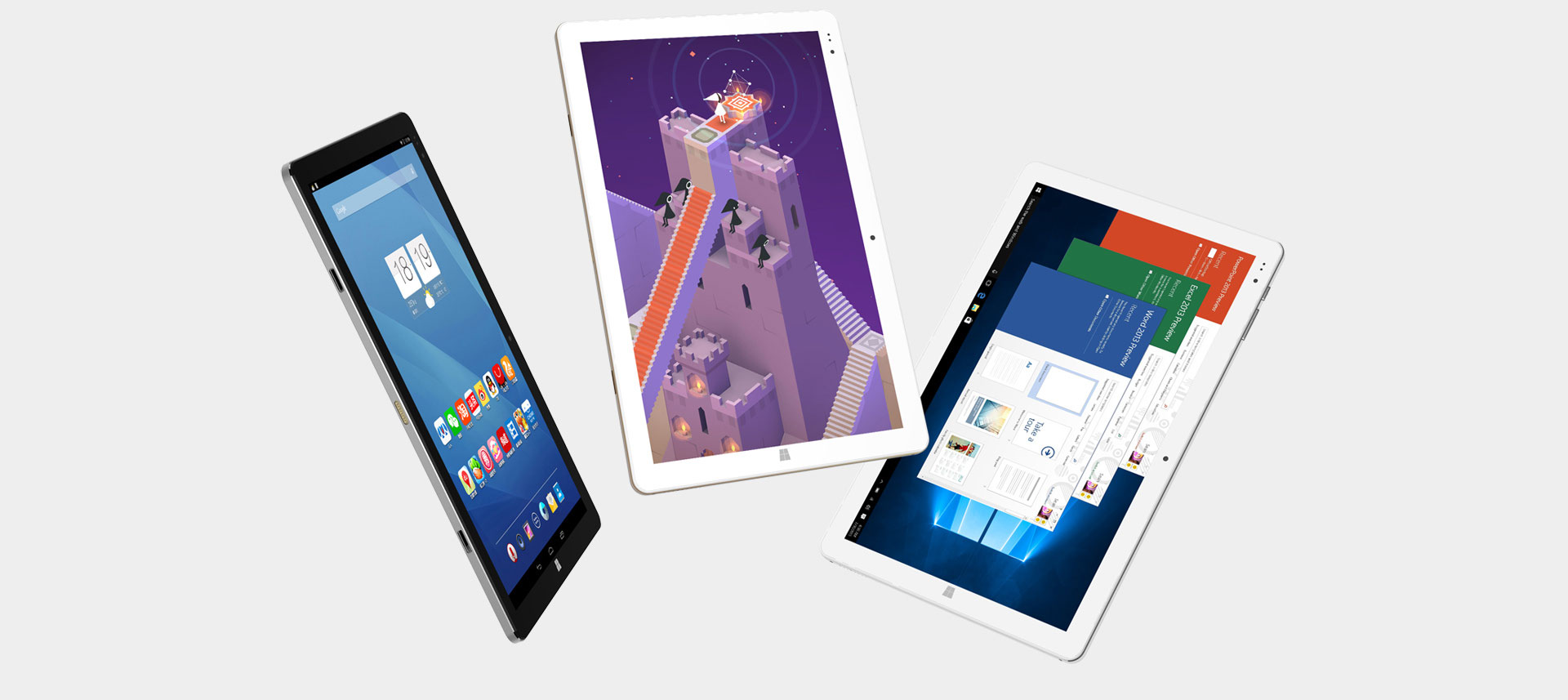 Intel Cherry Trail Processor
4GB RAM 64GB ROM Big Memory
Marvelous Hibook comes with Intel X5 Cherry Trail Processor. It can achieve 1.84 GHz high peformance CPU with 2W low-power dissipation in 14nm technique.
It is equipped with 4GB high speed but low-power dissapation DDR3L RAM 64GB eMMC ROM.
It is easy and comfortable to watch movies, surf the Internet and play games.

The Performance Of the 8th Generation HD Graphics
Gaming Experience More Smoothly
The performance of the 8th generation HD Graphics with 12 core EU is twice than the 7th generation
Besides, it supports Direct x 12 special effect and G-sensor, giving you outstanding game experience that can be compared with traditional PC.

Small and Exquisite Type-C
Data transmission and Charging time Speed up
Chuwi HiBook comes with innovated Type-C USB 3.0 bidirectional interface that can be insertedregardless of the positive or the negative side.
The speed of data transmission and charging is improved.The interfaces not only include a micro USB and HDMI, but also support the extended memory.
It is upgraded to the third-generation docking interface. When it connects keyboard, there will be another two standard USB interfaces.

HiBook is not only a PC but also a tablet
PC and tablet depend on your choice and circumstance.

5MP Camera Records Your Life in Detail
5MP Camera Records Your Life in Detail, It comes with the front 2MP and rear 5MP camera
It adopts American OV chip makes the picture vivid. 84 degrees front facing wide angle makes selfie easy.

6600 mAh Longer Endurance
It comes with built-in 6600 mAh polymer lithium battery. 3A fast charge technology shorten the charging time by 10% compared with the general tablet
Equipped with 14 nm low-power dissipation processor, its time of endurance has been enchanced to 6-8 hours
portable and endurable, which can meet the needs of work and entertainment.

AAC Double Speaker High-quality Stereo Sound
It adopts AAC Double Speaker, which makes the sound more clear and louder
Listening music tends to be comfortable. Where there is music, there is cheer.