Intel Cherry Trail Processor
Stepping in the Era of 14 nm
CHUWI Vi8 Plus adopts Intel new-generation CPU, Intel X5 Cherry Trail Z8300 CPU, 64 bits
and quad core with 1.84 GHz, stepping into the era of 14nm. Comparing with the 22 nm for the
last generation processor, it enhances the performance up to 50% and reduces the power
dissipation up to 20%.

The Performance of GPU is Enhanced
Smooth Game Experience
Intel HD Graphics the eighth generation graphics has 12 EU cores with 500MHz and supports
Directx12, Open GL 3.2 and HLML5 hardware acceleration. The performance of image has
been enhanced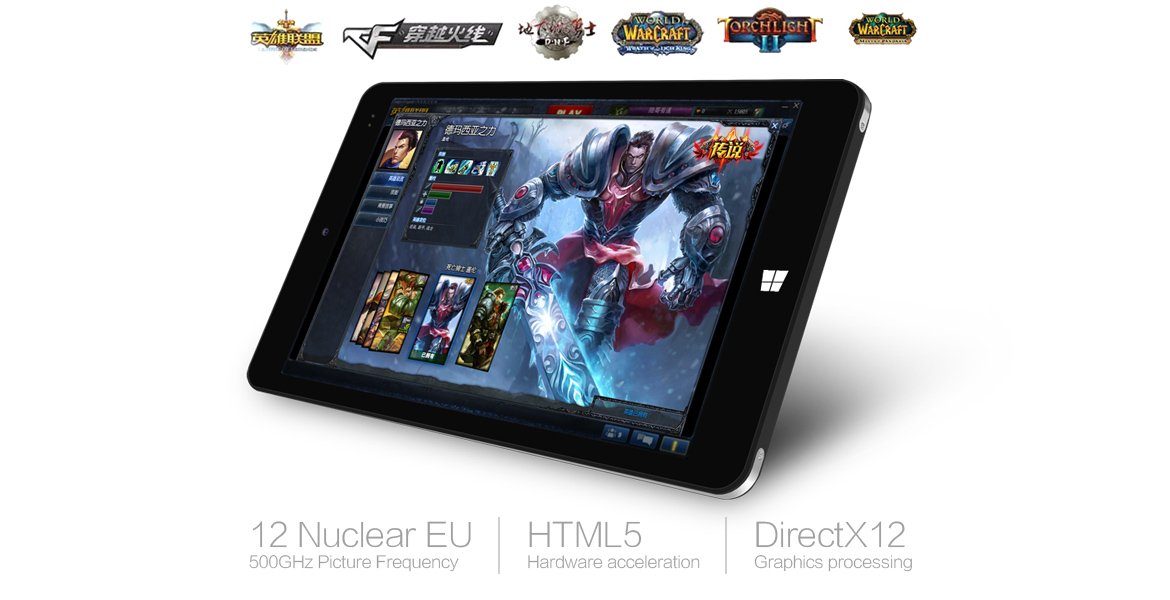 Use the Storage Space as
You Like due to Big Memory
DDR3L makes the working voltage lower 15% than other tablets without the technique. 32G
eMMC ROM, enhancing the performance of the tablet.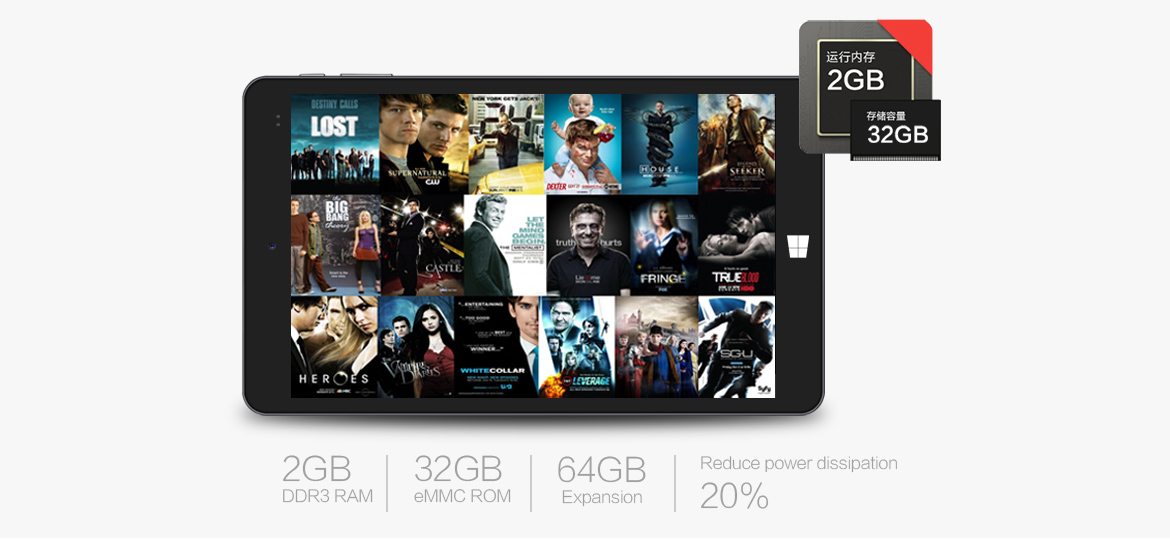 Type-C makes data transmission
more quickly
CHUWI Vi8 Plus is equipped with Bidirectional Type-C USB Port that is three times more
expensive than general USB ports. It can be plugged in regardless of positive or negative
side. It can be plugged in in dim light, which solves the problems of plugging it precisely.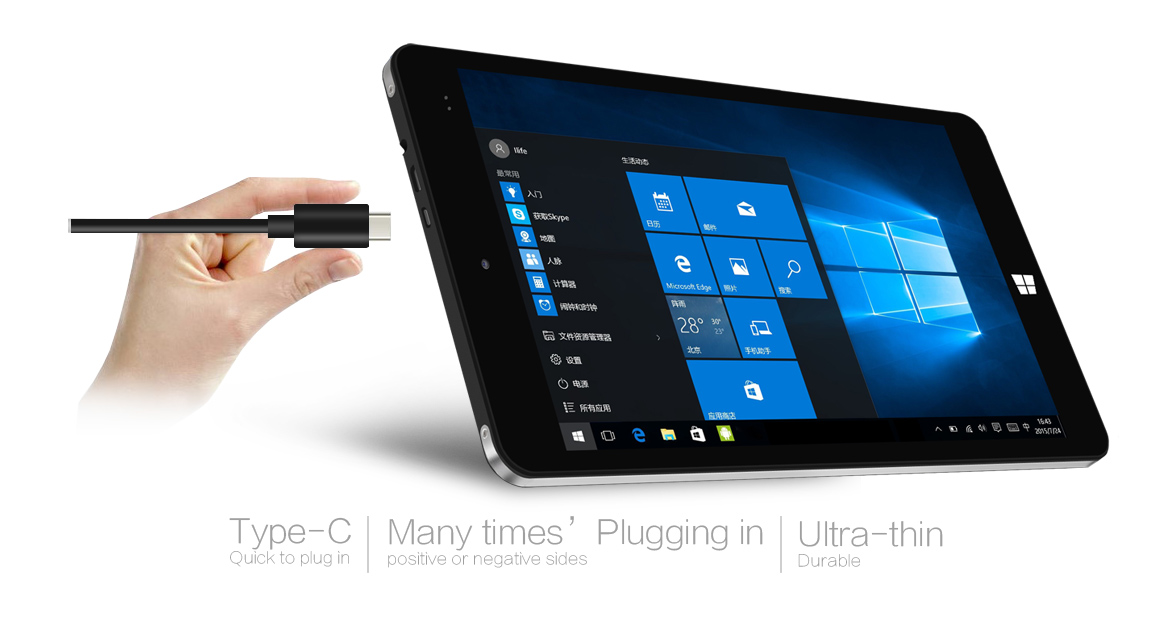 Legitimate Windows Operating System
brings you marvelous experience
Legitimate Windows operating system software is pre-installed so that it can not only achieve
the mobile office, but also can support EXE like PC, Edge Browser. It also has data synchronism,
intelligent sound, variable games and apps in Microsoft Store, conveniently working and happily
entertaining.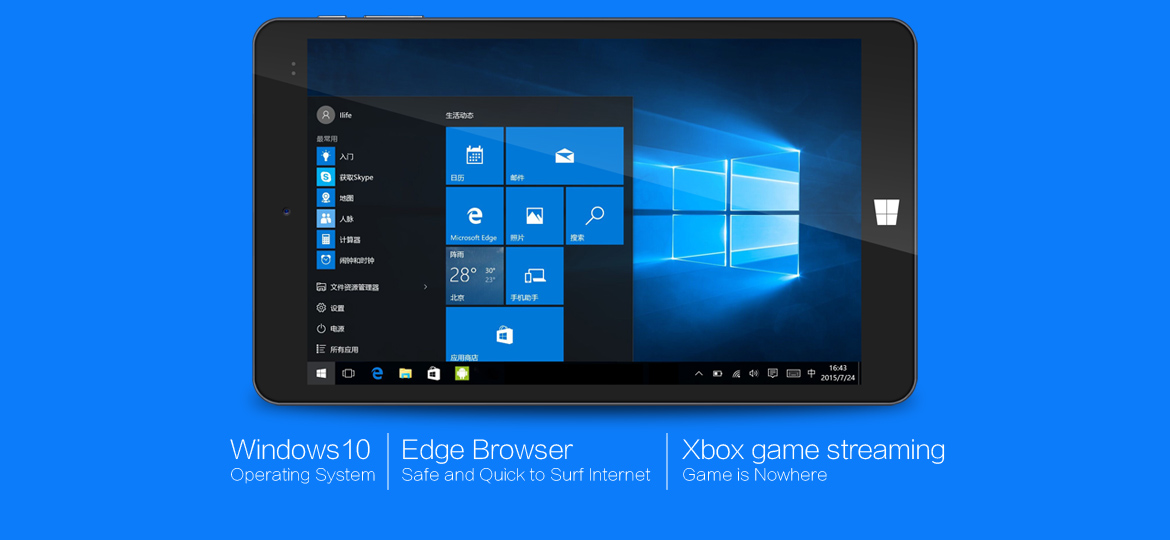 8 inch IPS Display
The image is colorful and clear
High color saturation display. The whole saturation is developed to 27%. The color is more vividly.
IPS display makes the image more bright and smooth.

200 MP camera broaden your horizon
Equipped with 2MP camera COMS, it can take more clear and good-quality photos.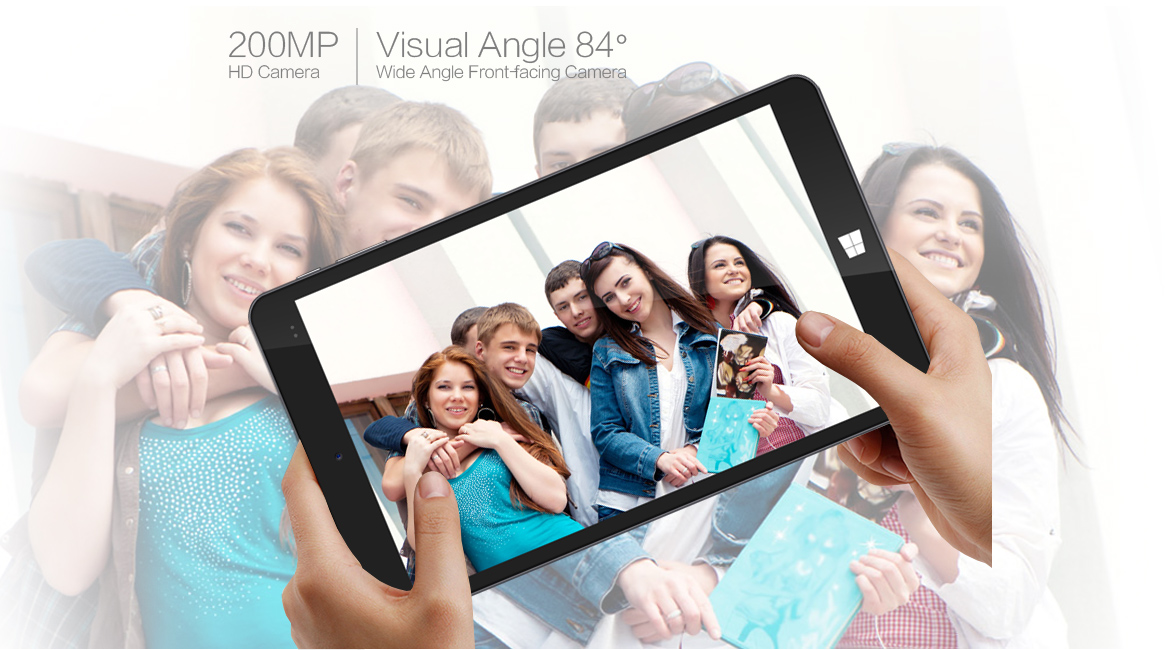 It is convenient to be connected
HDMI Output+WiDi + Supporting OTG
CHUWI Vi8 Plus configures the Micro HDMI and WiDi output, which can transmit the images in
the tablet in TV, projector and other devices to build your personal cinema. Vi8 Plus can support
Bluetooth 4.0 and OTG to connect your mouse and keyboard, U disk, game controller
conveniently.